they are tanks and they are insane
Oh i should level my Druid thx for the reminder
After the undeserved nerfs blood dks will be forced to switch to guardian druid because they're the only viable tanks left in pvp, so get ready. I'm leveling a druid as we speak.
Guardian is gonna pump in RBGs
Only those aiming for rating outside of shuffles. Those who wants shuffle ratings will be playing prot palas eventually, once they realise prot palas are the only ones still with tank queues in shuffle.
Once we nerf hybrid healing in addition to fury/dh healing then yes nerf guardians too.
Well… prot pallies will queue only into other prots, which is kinda lame. I don't think this tank will be popular.
I mean, to start with that's what the tank players have been asking for to return for them, so I doubt they think those tank+2 dps vs. tank+2 dps matchups are lame to them.
It's also about the rating. Prot paladins are the only tanks that are still guaranteed 6 wins split amongst themselves as tanks, and they don't have to compete for wins against DPSers like that.
All the other tanks have to compete for wins against DPSers, and sure while guardian druids are overperforming like crazy, that will presumably be nerfed at some point. But if Blizzard don't change the tank queues anymore, then prot paladins will be the ones getting the most wins on average amongst the tanks after guardian druids get nerfed, most likely.
I believe that WoW would be a better place for all players if DPS / healing meters will be completely removed. Only blizzard should have access to them, period! Based on some specs, some classes aren't even considered being invited, event if they perform more than decent into parties / raids. Since the introduction of power meters it infected the game and lead to drama. It seems that now players are judgemental of others every chance they get! You should be free to play whatever class / spec you like! Don't be judgemental on other players if something doesn't suit you! Take it with a grain of salt and be nicer!
Yes, let's remove the competitive aspect of wow. While we're at it, let's remove the victory and defeat of arenas and bgs so everyone is a winner! Let's also remove titles and achieves as they're just too competitive for the snow flakes population. Because catering to this group of braindeads has never had any detrimental effects before!
Removing dps-meters will remove big part of players, too. High position on meters is a thing that most dpsers are aiming for. It wont only kill enjoy of playing dpsers for big amount of players but will also kill space to improve your play. It will be hard to make decent talent builds while you dont know which ability does the most dmg for you. There are lots of passive talents that should improve your dmg like bola for my hunter but which looks juicy on paper but when I see that it does 1%of all my dmg (and I cant do it without dmg meter) while breaking all cc, I can make more decent choice for example. We need dmg meters in the game. Its players problem that they use such important and usefull tool for toxicity and feeding their ego by humiliating another players. If blizz delete dmg meters then those players will find another way.
I dont think hybrid healing is rly strong atm - my hybrids get outhealed by DKs/DHs/lock/fury even rogues these days - and they do it even without casting…
Yes, because what's breaking the game right now is this super nasty off-healing coming from Moonkins, Rets and Ferals, isn't it? xd
In the meantime, Guardian Druids: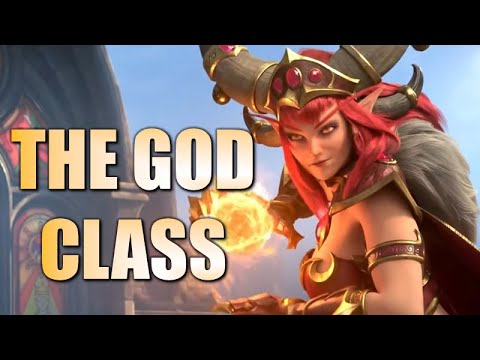 Well not dks anymore fury and lock should be the next on choping block.
fury can beat any guardian druid , the self healing is nuts and applying the debuff on druid just chops them down eventually
Both guardian and fury need the hammer
I could bet gold cap that Fury won't be touched and will be the SL S1 Arms of DF
We will see i guess, top candidates are fury dh lock and spriest rn
DH should at least lose the ms effect and slow why the hell does one of the most mobile classes in the game need those
Dh just needs more buttons that does those things.
I hate passive effects that require no skill.