took me like ages to like you all
Have a
for your hard work!
Aah, that Half-Belf, Half-Tauren never gets old. That is amoozing
Speaking of the old forums, any chance the forum ambassadors/other blue posters can get animated avatars some day? I do miss seeing animated blue poster avatars from the old forums.
It's supported by Discourse, after all!

I aways wanted to be a cow!
Congrats!

Wish it was this simple… then I'd be able to embed concept art in my forum posts.
Keep that love coming, boys and girls! <3
One more week of work and I got the entire month of december off!



It'll happen eventually!

I think I still cannot add pics/URLs in my posts? Or?
Nah, man that sucks big time …
There is a way to find out. You have to check the json file of your character. It didn't work very well on a phone though since it just looks like a big mess.
Well the time I should be spending working, and then practicing drawing I am spending making gold in WoW … because …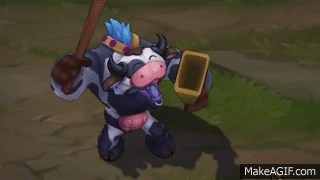 The darn Saurus !
says 2

But we'll dedicate many secret cows in this very secret level for you !