Thank you for everything you've done and good luck for the future!
You've been a good blue, Aeri. I remember greeting you to the forums and I can't believe I'm bidding you farewell now. Best of luck in life!
Good luck on your future travels Aerythlea! Been nice having you around!
Aerythlea,
I'm really coming to the forums as I'm active 99.99% of the time on Twitter. So I want to thank you here, on the forums for your hard work, for your passion.
You helped content creators in Europe growth over the last couple of years, people that are now the face the community whether it's on YouTube, Twitch and beyond.
We never met during a Blizz convention or for other occasions (and it's honestly a damn shame) when I was writing content for fan sites, so I hope we'll meet in the future. After all, the world of gaming is quite small so it's not a farewell but a catch you later!
I wish you the best for the future, wherever you'll be landing I'm sure you'll help greatly the community there!

Sincerely,
Lugia
Thank you. It's a shame to see you go, good luck on your next adventure!
Does this leave us with zero CMs in Europe?
Hi,

"Player left …"
My english is too bad so:
trollische Grüße / greetings,
Cerka
(DE-Forum)
Grow up. Completely inappropriate in this thread.
Thank you for sticking around and taking care of this community throughout these years!

Also, a huge thank you on behalf of the Italian community for taking us under your care and putting up with our content creators whenever we required assistance. Your efforts and support were always much appreciated!

I'm sure that, whatever comes and whatever you'll be doing from now on, you'll always shine with your passion and drive.

You'll be missed

I would imagine there will be a new person to replace her, who has the same amount of job responsibility to post on the forums.
whether it s an existing community rep / customer service whatever being promoted , or a new one.
You're a legend Aerythlea, thanks for your hard work and support (and to your team too). All the best, hope the new mission is a success for you


Can i have you gold? I mean… we will miss you. Thank you for everything and what ever you will be doing, i know you will be great at it.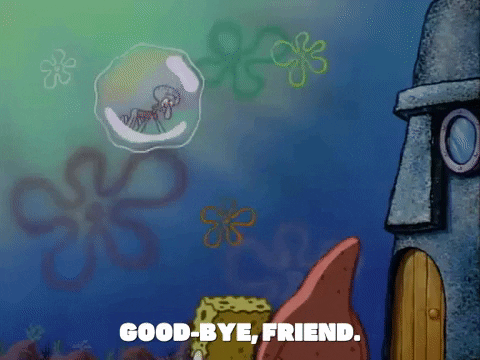 Best of luck with everything Aerythlea!
Best of luck in your new adventures, Aerythlea!
Just grow up and leave the thread spiteful person.
Also same could be said for you leave comments like that out of it .
It is a real shame to see you go ,you will be missed by so many for all you said and did.
I never forget the love rocket thread
Good luck in the future you deserve it .
Take it out of a goodbye thread and stop being so petulent its the wrong place and time.
Thank you for your service Aerythlea. Your contributions will not be forgotten
Best of luck in your adventures!
You get to choose those yourself? Amazing. Always seem so auto-generated.
Best of luck tho
Best of luck Aerythlea, it has been a priviledge!