Friendliest bunch of people in Azeroth

Awesome guild, can´t recommend it enough
I just started on your server and would love to join you guys
Great guild!!! Such nice people and always helpful. Am so happy to be part of them.<3
Thank you so much, Témpted, we are very happy, that you found us.

We hope to get to know you too, Trixie
We just opened up again, and would love to see new members, who are just getting started in Classic, to accompany us on the journey. But we are of course open and welcome to all

'Someone once said that you can't go home again.
…But they lacked vision. And - a temporal discombobulator!'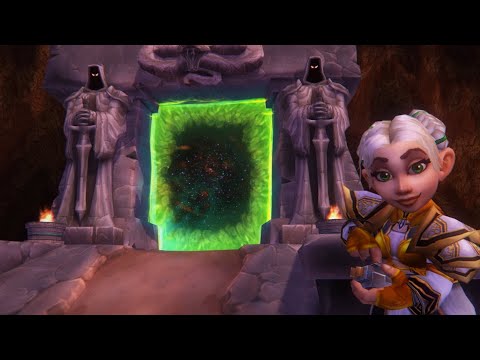 We're all looking forward to have more fun in Classic TBC
Looking forward to step beyond the Dark Portal with these guys.
Nighthaven are prepared!

Speak for yourself, Keeba.
Being a member of Nighthaven likely means I will be playing actively for all of Classic TBC. So now I am frantically running around Azeroth to get everything in order before Dark Portal Day.
Finding Nighthaven was the best thing that has happened to me in Classic.

does Nighthaven raid too?
Hello Skyicez
Thanks for your interest in Nighthaven .
We are not a "raiding guild", meaning our focus is on the social and fun aspects of our journey through Azeroth together, and on creating sincere and friendly relationships with guild mates, rather than on quickly reaching the end game and concentrating on raiding.
This does not mean, however, that we don't raid. We do. We get together once a week and hop into ZG or AQ20, for fun. The only requirements are to be the right level and to behave like a a gentleman /woman when rolling for loot.
We call it social raiding, but the bugs in AQ20 certainly didn't feel like we were being social when we cleared them out yesterday evening
Sounds like somewhere i could get used to.
I just started on Pyrewood with a new druid, is there anyone i can whisper for an invite next time im on?
Thank you Fryxa

We kindly ask all applicants to fill out an application on our forum, and we will promptly reply there as well.
(There's a link to it in the first post in this thread)
We look forward to meeting you !
Spring is almost here, and we are preparing for our Easter event
Events are fun
We wish everyone on Pyrewood Village a very happy Easter

---
And a couple of silly (perhaps not entirely real!) patch notes, so you make sure, that you do not miss out on any important news!
Because, why not - we hope they bring a smile to your face
my home away from home.
wouldnt trade these guys for anything
Great event, thank you Alunaria
We are looking forward to Burning Crusade Classic, but remember to enjoy the rest of Classic while we can