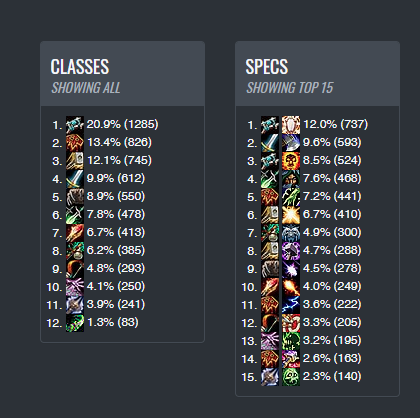 Second least played class above 1800 rating in arenas and it gets a nerf while DH and Warrior get buffed?
How does this make any sense at all, it would make sense if it was a buff but a nerf? Is this a typo perhaps? DK has a huge lack of damage in arenas compared to other classes, so a nerf really doesn't make any sense.
Some clarification on this would be nice because there's no way this is intended?