Another year… another year i can't report the bot for spam.

Blizz e-sports is a joke. Change the meta so we can see something different in the AWC.
Who cares? Can u start to do this game not for 0.0001% playerbase for whom game is a main job? Did u see how much players has gone this expansion? Ofc u did, i hope it will lesson for ya.
MY GOD. 1% is even interested in this garbage. You had 10k viewer last time. panda was your best expansion and guess what! IT WAS CASUAL FOCUSED
This so much. Not even talking about the 1% that is interested in this forever meta setup.
To be honest, I watched only 1 time one of the streams of the "WoW Esports"… And that only for 10 minutes. It is not that interesting as you try to make it look like, dear Blizzard.
Stop wasting resources in something no one is interested.
put resources and effort into the game or you will lose even more payers
You get booed in the US forum and here too! For good reason…
BOOOOOOO (pls someone post a boooo gif)
Oh wow another action-filled year of competitive World of Warcraft! It's so fun to watch!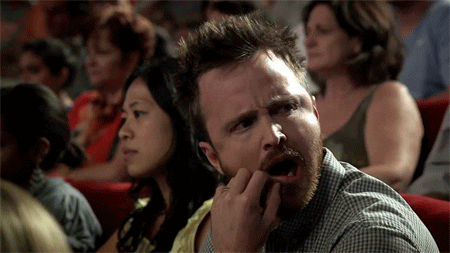 But sure… keep pushing that competitive agenda sub numbers have never been higher and all is well. After all, in a MMORPG the only thing that matters is who's best right?
… did you read my mind before i even posted it ?XD
these posts blizzard … do nothing but make you look like you've learned nothing from the countless mistakes you as a company keep making…
yes this thread was yet another mistake unless you haven't already caught it.
seriously sack your PR team…
nobody but the very sweatiest of neckbeards cares for competitive televised video gaming…
ITS NOT WHY WE PLAY THE GAME! get that into your head.
Yeah you don't care so nobody else does neither. Flawless logic.
10,000 out of apparently millions care enough to tune in to watch it…
whoop di doo
15 years of eroding RPG elements in a sad attempt to get a piece of the e-Sports pie
I'll just leave this here to also point out my aversion with any attempt to push e sports and fill bobbys bags even more.
no one cares
Make the game less grindy, more casual friendly and stop this crap, thanks
What a salt in here. It is not that this is costing blizz development resources or that the game will change without these events.
Thanks, Blizz
Looking mostly forward again to The Great Push!
Psjohly's mind:
If im defending blizzard, i might get a beta invite for the next expansion! Yabadabadoo
I don't even play PTR. Even with access of beta i would not use it. I am too busy with gaming myself. But people can keep dreaming they did not had a korthia-grind of torghast-grind without esport-events.