Trolls have become more of a joke than they already are.
There are 9 dungeons/raids where you invade troll capitals and kill everyone inside.
They are one of the oldest and most ancient native races of Azeroth and constantly get treated like dirt.
BFA was a time to fix this, with the Zandalari joining the horde. Instead the Amani become mob target in Zandalar where we attack them with their loa,
And the Few remaining Gurubashi were used as a pathetic quest where we kill them because they are brainwashed
And the Drakarri are extinct accord to the last remaining Drakkari in Zandalar,
The only way this mess can be fixed is to give Trolls customizations in order to Roleplay the tribes, like the Revantusk.
The alliance already have their Warcraft 2 feel (High elves, Wildhammer, etc)
Why can't horde receive customization to also reflect the Warcraft 2 races, since Revantusk are already allied with the Horde.
I conclude with this,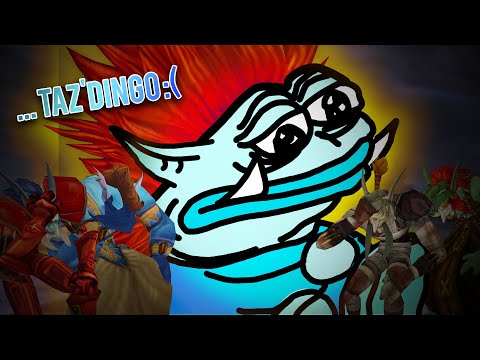 And