The name generator in US:
https://i.imgur.com/97cA7E1.png
Really hope someone gets this reference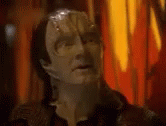 Character created by Julian bashir??
Seem's legit, we are EU we are the heathens of the customerbase so we can't be trusted with a name generator.
I wipe to that guy once, when I recovered my body…it was different
It's more to do with the fact that EU has a huge number of languages and it's much easier for a random name to mean something offensive, rude, be a slang reference to something.
I innocently called my Tauren Runk (based on an actual NPC) to find it means something unsuitable in Swedish. Eventually I opted for a name change in the end. The random name generator just can't cope with 24+ languages of possible variations having other meanings.
I heard long ago that the onec known MMO YouTuber Lazypeon played wow back in the day had his name reported by someone and Blizzard thought Peon was a slang for something and requested at first for him to change his char name but they realized they were wrong so they let him keep it.
But they use Peon in game?!?!!?
Yes they do which he explained to them and they allowed him to keep the name.
But it's funny
Blizzard not being aware of their own in game npcs.
The risk of offending Swedes didn't stop Marvel from naming a villain Lord Knull, so don't let that hold you back.
Oh no

that's not a good word i know i used to use it as a joke on my Swedish friend that i met in wow sadly he's disappeared without a trace last i heard he was in Malmo.
But anyway i can't believe they got away with using that name for a Marvel char.
It was all the whispers of my friends laughing at me that made me change it

What a nice name haha
Scandinaves aren't that easily offended methinks, seen a lot of shady names, usually made by Scandinaves.
Funny thing is that in US realms they have an actual name generator on character creation screen. Typical hand helding.
Which kinda proves that people will unknowingly type inappropriate words anyway. Disabling the name generator fixes nothing, it only makes the life of EU players harder.
If that is really an issue, put a warning message or something, to clearly tell players that the generated names might be offensive in some obscure languages.
I think Quark will be upset if Garak moves in on his "business"
It's fine, Odo will be there to keep the peace
It highlights exactly why it doesn't work in a region that has 24+ languages.