the Facebook login works. But we need an actual solution…
Nothing is working i have try linked facebook or google to my battlenet but that don't work, i hope a fix foreseen, because im will losing time dayli quest.
The problem persists for days. we are still waiting for you to solve this.
Same issue, and not interested in linking accounts. Disappointed.
Hello all,
Small update. The problem should be fixed with the next 23.0 patch.
Thanks , it worked for me too. For the further info I started having this problem after I tried to activate my authantication. even if I deleted and deactivated auth. it did nothing untill I connected my gmail to battle.net and log in with it
Hi the update haven't fix nothing i always can't connect to Hearthstone outside the game, seriously do something that do 3 week im missing daily quest and by that ways you will not give me back my point i will miss, so do something that really work, the login working fine in game why put login outside the game, its annoying.
And nothing about login problem in patch note 23.0.
I connected my account to Google and login with it. It fixed the problem.
Where i can send a video for show what happen to me. Its really annoying
I'm freaking out as well. Open my history. I even downloaded authenticator. Went through all my Google settings.this is ridiculous and I worked in Client support…
What is wrong with you guys? This issue is a month old it seems… I'm over 1500$ spent in the game…
What the hell is wrong. Huawei seems to work but the Note 9 doesn't.
I want my time back, I did basically everything that's possible. Multiple times…
And this time I don't even ask for reimbursement of my time, it is your duty to reimburse me.
I wonder if you guys all sit in home office and are just unable to do things properly (see critique of multiple streamers - look at your battlegrounds fiasco)
I'm so mad
Didn't work for me either. I think it's possible that not all kernels or OS are supported yet but MicroActiBlizz is lacking on the transparency side
Tried this multiple times today. One phone works, the other one doesn't and I wanna play on the better one. What is going on?
I'm currently multiple resets and tries into this issue. Linked, delinked… The login page sends me to 404 when I try Google login. Same with Facebook.
I am struggling with this for more than 6h. I'm pretty sure you can fetch my activity and look up how long I tried. I even reset the phone in question. Grr
I got a suggestion for maybe help devs of Hearthstone, i have looking for some that going outside the app when clicked on link, in outlook when you click on link, it open the link directly in the app like that you are trying to do for the login.
Your's isn't working same when he send us to battlenet this is directly by browser app who is on the phone and by that way the game is closed by itsekf when we are on the browser for login open by the game.
I have do a video to show what trying to explain with outlook, in Instagram i have see something same and that don't close the app or take the browser app in the phone to open the link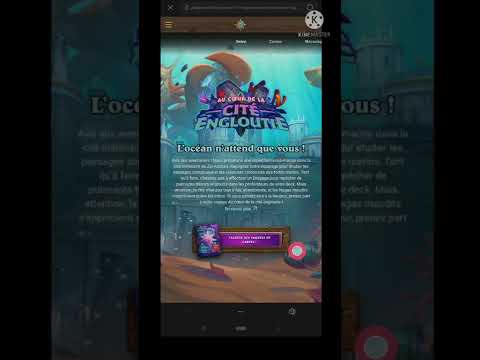 Hi, will this problem will be fixed?
we are paying this game but we cant even play this problem still going on if you cant fixed a single problem for this long please at least give us our money back

Same problem
google login okey but my acc not work
I think, they think we are lying
If u dont mind, can u tell me your phone's android UI and version number?
Im using MIUI 12.5.1 and there isnt any problem with the old version but I have problem with the new one
Im with MIUI 12.5.2 and this is not very big news change