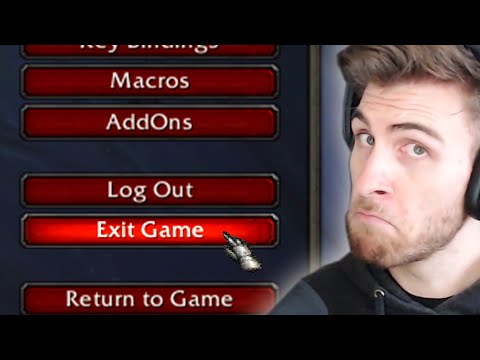 This pretty much sums up all my experience with people that were interested to play some wow in the last few months. I had friends that were interesting to try Shadowlands, returning players and new ones. They just felt the entry barier was too big.
There can allways be a complex discussion about having a lot of things to do in the game and many systems and ways to improve our characters. And that sometimes can be a very fun. However… at the end of the day. This is simply the experience many players have when try to start playing the game. This foundation of retail wow… is not working.
I wish next expansion to scrap this model… and rebuild the game with the foundation we used to like and know that worked.
The character progression system was simple - GEAR. THe sources of the gear were clear and everyone could do the content they want to obtain it. No chores. No hamsterwheels and endless power grinds. No needs of catchup systems of the systems…
Create a character and jump in the first thing you want to do - start gearing him up - dungeons, raids… pvp.
The borrowed power systems were simple - Tier sets. And they were interesing, providing different ways to play your character each tier. Not needing to balance those around few other borrowed power systems.
And dont get me wrong… i like the extra complexity a game can offer. Im all about different talent trees/conduits/soulbinds/legendaries and whatnot… but all those things should come naturally and be fully obtainable and upgrade-able by playing the game the way you want it.
(examples) I dont want to do thorgast every week… i should be able to get my legendaries by doing only dungeons… I dont want to do daily quests for months to upgrade my conduits and get my sockets… I should be able to do those by doing only raiding…
I know many of those things are getting adressed soon in the next patch. But again. That broken foundation of Shadowlands will be pain for any new player unless we get instantly max renown/full conduit upgrades and everything unlocked the moment we hit lvl 60.
I may sounds stupid… i may have missed something… I have not played the game in 3 months… and i miss it

Sorry if the video has been alrdy posted (seached and didnt see it).
But yeah… hope this type of feedback gets noticed.
TLDR : Allow us to play the game the way we want… Do the content we want, without missing out on power/progress by not doing another content.
Suffer well!